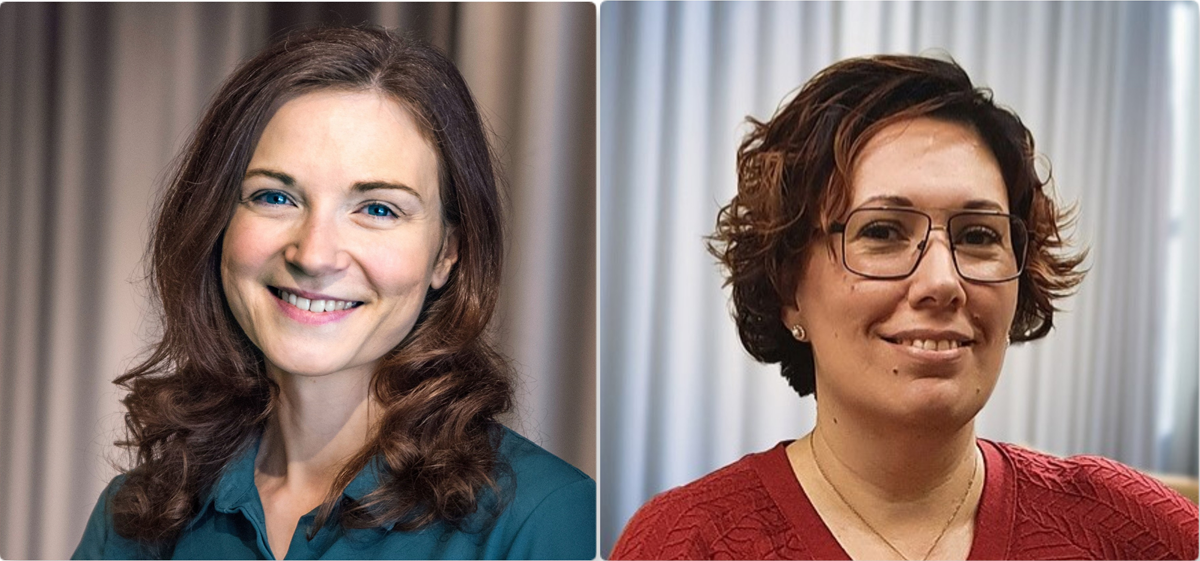 The medical foundation of the editorial content is strengthened at the media company Add Health Media. Sofia Åkerlund, editor-in-chief of PraktiskMedicin.se (PM), is now back in service after parental leave. Her former replacement, specialist physician Rebecka Kaplan Sturk, is taking up the post of editor in chief of Doktorn.com instead.
Add Health Media provides the brands Practical Medicine to healthcare professionals and Doktorn.com to patients and the general public. Praktisk Medicin is one of Sweden's most visited websites for doctors and has been educating and supporting doctors with information on how to treat their patients since 1976. Today, PM has over 1,000 treatment overviews and several training courses for doctors and other healthcare professionals.
Sofia Åkerlund is a licensed physician and has worked as a dermatology resident in the Jönköping region. In February 2021, she took over as editor-in-chief of Praktisk Medicin. She has also studied psychology at Karolinska Institutet and done research in cardiology and physiology at Duke University, North Carolina.
– I look forward to continuing to develop Practical Medicine and making it easy for doctors to find the knowledge they need when they need it. This fall, we will be launching several exciting new features and improvements to the site, as well as creating more interactive courses that we have seen are very popular. Currently, intensive work is underway to update all our treatment overviews to provide doctors with easily accessible and up-to-date decision support in everyday clinical practice," says Sofia Åkerlund, editor-in-chief of Practical Medicine.
Rebecka Kaplan Sturk, who has been acting editor-in-chief of Praktisk Medicin for the past year, will remain at Add Health Media. She will now take over the role of editor-in-chief of Doktorn.com, one of Sweden's largest health and medicine sites aimed at the general public. Rebecka Kaplan Sturk is a specialist in obstetrics/gynecology, medical writer and author.
– I am very much looking forward to taking on the responsibility for Doktorn.com. The interest in medicine and health is high and Doktorn.com has always had a high credibility among readers. Together with our team of writers, I will ensure that the quality of the content on the site remains high. I would especially like to thank my predecessor Pernilla Bloom who has done a brilliant job, and who has taught me a tremendous amount about medical journalism. I am grateful that she will continue to contribute to the editorial work as Senior Editor," says Rebecka Kaplan Sturk, specialist physician and editor-in-chief of Doktorn.com.
Whether informing healthcare professionals or the general public, Add Health Media has strong channels to target audiences and also reaches out in Denmark, Norway and Finland through local sites in each country.
– It is very gratifying that we have an editorial team with a very strong and broad base in medicine and health, says Rikard Ekberg, CEO of Add Health Media.
For more information:
Sofia Åkerlund, Editor in Chief Praktisk Medicin
[email protected], 0702-20 53 88
Rebecka Kaplan Sturk, Editor in Chief Doktorn.com
[email protected]
Rikard Ekberg, VD Add Health Media
[email protected], 0709-21 61 23
About Add Health Media
Add Health Media is one of the largest health and medical media houses in the Nordic countries. The DOKTORN brand, aimed at the general public and patients, includes waiting room TV and one of the most visited websites in the Nordic countries www.doktorn.com, which also includes sister sites in Denmark, Finland and Norway. Add Health Media also runs Praktisk Medicin, www.praktiskmedicin.se, a decision support tool for healthcare professionals, and produces training courses for healthcare professionals throughout the Nordic region.