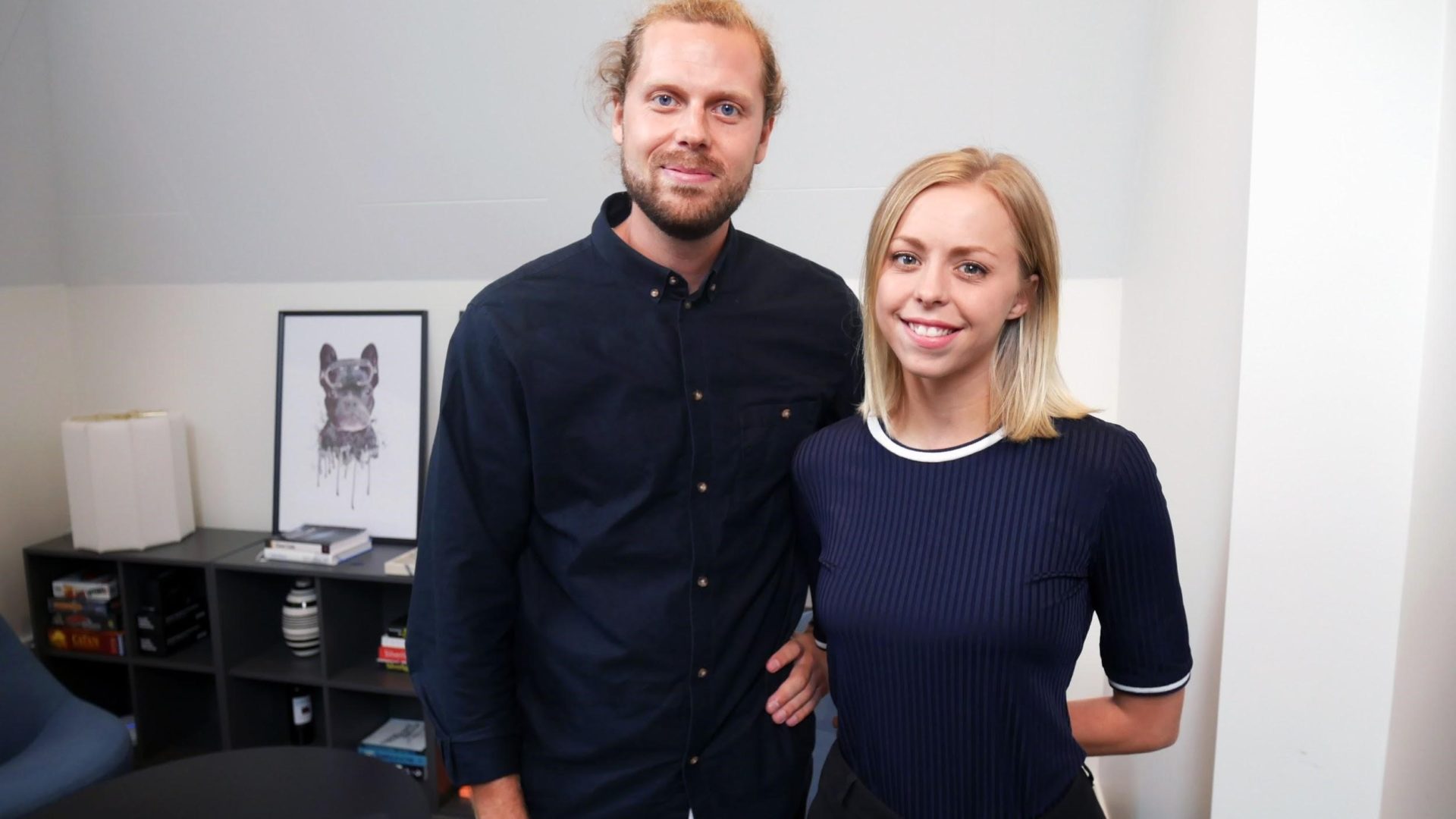 Digital care provider Knodd is raising SEK 5.5 million in a new share issue to be able to help more parents of young children and further build the child health and medical care of the future. Add Health Media, Lukas Brisman and Daniel Stensiö, among others, are welcome in the family.
Knodd ( https: // www .knodd.se ) launched its digital child clinic in November and is Sweden's first digital care provider that completely focuses on pediatric care with parents of young children as the target group.
– It is both one of the patient segments that has the greatest need for help, whose cases are well suited for digital care, and where there are opportunities for large socio-economic savings. Many parents today are forced to seek over-qualified care in the emergency room with their children when the availability of safe pediatric care is declining elsewhere, says CEO and co-founder Jakob Hedlund.
The response since launch has been strong with extremely satisfied parents and good growth in relation to the capital previously raised. The company is now raising SEK 5.5 million to put in the next gear. In addition to Add Health Media, business angels Lukas Brisman and Daniel Stensiö, among others, join.
– Together with our new owners, we can now accelerate faster and help more people. We are very happy to gain strong competence and experience in key areas for our business through the new owners.
Unlike many other digital caregivers, Knodd has a model that is based on specialist trained pediatric nurses rather than doctors – a model that is both favorable for tax resources and that meets the needs of parents of young children at the right level.
– We are convinced that digital care will relieve physical care when it is performed correctly. Knodd meets the children and parents at the right level of care and can handle the majority of everyone who applies to them and thus avoid unnecessary emergency visits, says Anna Dalgaard, board member and co-owner of Add Health Media.
Going forward, Knodd aims to establish itself as the obvious digital care provider for parents of young children and be in every toddler's pocket, and believes that this is only the beginning of the journey towards building the child health and medical care of the future.
– We build a product that is adapted to the needs of the modern parent of small children in relation to their child's health. We were founded to provide security in the many challenges that you can face as a parent of small children, and all the decisions we make and everything we do revolve around it. There are incredible opportunities in our segment.
Contact:
Jakob Hedlund, CEO Knodd
+46 (0) 707 294 640, [email protected]
Johan Bloom, Business Development Add Health Media
+46 (0) 733 648 490, [email protected]
About Knodd
Knodd builds the child and family care of the future to create safer and more personal care in a way that puts the needs of children and parents in focus. It was when the founders Jakob Hedlund and Josefine Svegborn, with a background in digital product development, met the co-founder and pediatrician Pontus Johansson that the vision of Knodd came about.
About Add Health Media
Add Health Media is one of the Nordic region's largest media houses in health and medicine and runs DOKTORN for the general public and patients, which includes a newspaper, brochure stand and waiting room TV, as well as one of the Nordic region's most visited websites www.doktorn.com. Add Health Media also runs Praktisk Medicin, www.praktisktmedicin.se, a decision support for healthcare staff, and invests in new start-ups in e-health, such as Doctrin, Mindler, Colivia (formerly Nurse & Doc), Medicheck, Remisshjälpen, FindOut Diagnostic , ScientificMed, Picture My Life and Healthmakers.